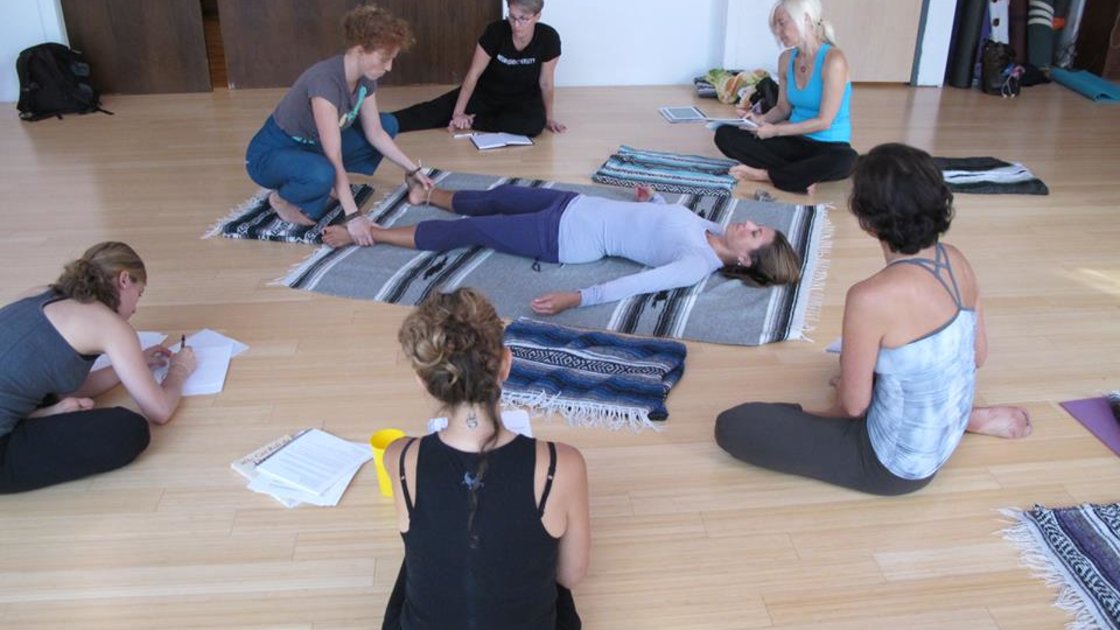 Day and Time
Wed, 14 September 2016 - Tue, 20 September 2016
09:00AM - 06:00PM (EDT)
Location
Reflections Center for Conscious Living and Yoga
227 East 24th St
New York, NY 10010
Open Map
Description
This foundational course is open to certified yoga, pilates, fitness, and movement instructors.
In this 40 Hour Training, you will learn a 90-minute Integrated Thai Yoga Bodywork sequence to include in your private practice, expand your understanding of energetic and physical healing, and enhance your knowledge of human movement, structural alignment and intuitive touch.
Thai Yoga Bodywork is an ancient art form of energy-line (sen) stimulation, supported stretching, acupressure, deep-tissue release, and therapeutic touch that brings openness and relaxation to the body. Thai Yoga Bodywork is an integrative approach to health, combining breath, yoga asana and mindfulness meditation of Metta (loving compassion) into a flowing dance of continuous rhythmic motion. TYB works on the energy lines and points that correlate to physical, mental and emotional bodies to balance and harmonize all the systems in the body.
September 14th-September 20th
Wed 9/14, 9am-3pm; Thurs 9/15, 2-6pm; Fri 9/16, 9am-1pm; Sat 9/17, 2-6pm; Sun 9/18, 9-6pm; Mon 9/19, 9-1pm; Tues 9/20, 2-6pm
*32 classroom hours+ 8 hours of outside classroom practice to be documented by student and assessed by instructor.
Cost: $600
*Manual Not Included in Course Cost*
Day and Time
Wed, 14 September 2016 - Tue, 20 September 2016
09:00AM - 06:00PM (EDT)
Location
Reflections Center for Conscious Living and Yoga
227 East 24th St
New York, NY 10010
Open Map
Collaborator

Tai Jamar Hanna