Naad Brahma Presents- Vidushi Sahana Banerjee & Pandit Ramdas Palsule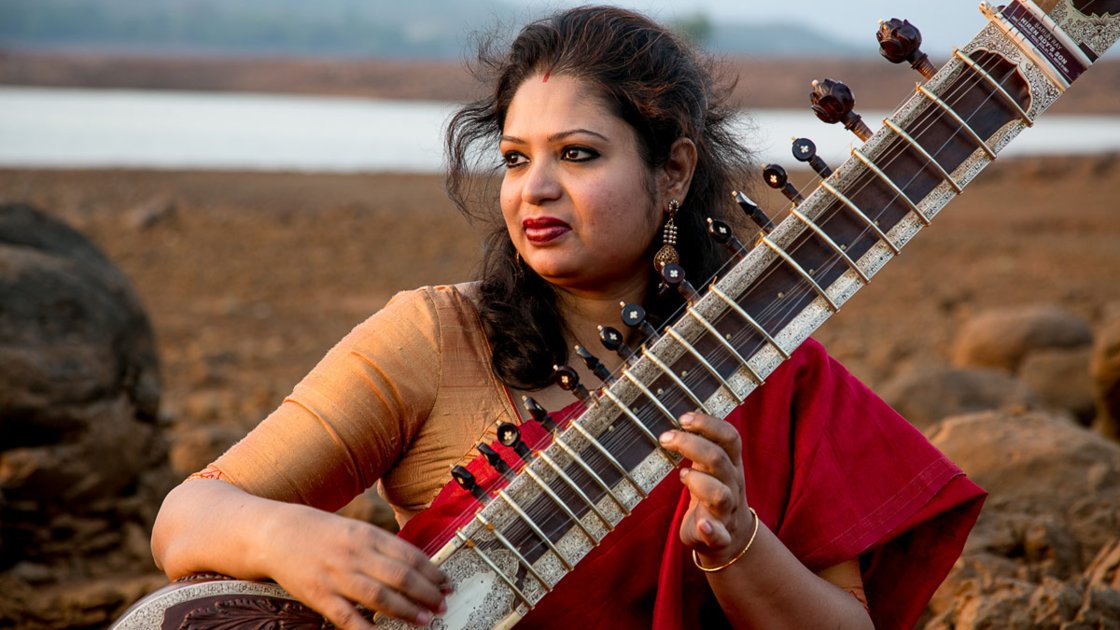 Tickets unavailable at this time
This event is streaming online
Sat, 02 October 2021
05:00PM - 07:00PM (PDT)
Event past
Organizer
Naad Brahma
Naad Brahma cordially invites (Yes, it is invitation event and not a ticketed event) you and your loved ones to a soul touching, bliss provoking Indian Classical Music events featuring Vidushi Sahana Banerjee on Sitar and Pandit Ramdas Palsule on Tabla.


The event will take place on auspicious Mahatma Gandhi Jayanti day which is on October 2, 2021, Saturday at 5 pm Pacific Standard Time/ 7 pm Central Time / 8 pm EST


The event will be simultaneously broadcasted in UK and European countries on October 3, Sunday at 1 am and 2 am respectively.


Naad Brahma founded in year 2000 by the group of passionate Indian classical music lovers and friends to share the joy of classical music with the world and inspire younger generation to respect and imbibe the great heritage.


There is no charge to attend the concert. There is no obligation to donate. However, if you believe in supporting the great heritage of Indian Classical music, you may donate as per your heart's wish.


Vidushi Sahana Banerjee:

Sahana Banerjee is one of the most accomplished and outstanding female sitar players of India belonging to the Rampur Senia Gharana. Sahana Ji was born in a family of rich musical heritage AND WAS READILY RECOGNIZED AS A CHILD PRODIGY AT AN EARLY AGE OF FOUR. Her father Prof. Santosh Banerjee, a celebrated "Sitar" & "Surbahar" player of India and former Head of the Department of Instrumental Music of Rabindra Bharati University in Calcutta. Prof. Banerjee was a disciple of famous "Veenkar" Ustad Md. Dabir Khan of Rampur Senia Gharana whose family lineage traces back to Mian Tansen himself.


Sahana Ji's unique presentation reflects the traditional Veenkar Dhrupad Style of Rampur Senia Gharana maintaining the purity of Raga along with her own aesthetical blends of Gayaki Ang.


Recognition - awards:


Sahana Ji received prestigious Pandit Nikhil Banerjee Challenge Trophy at the Dover lane Music conference and was conferred the "Best instrumentalist" award.
Apart from being an A graded artist of the All India Radio and Television since 1995, Sahana Ji has also given many prestigious stage performances in India and Europe.
Sahana Ji has performed sitar in many occidental music festivals where she performed with famous Italian flutist Massimo Mercelli.
Sahana Ji has worked with on a unique project called D'UNE RIVE A'L'UTRE, where Sahana Ji has played with a celebrated Pianist SHANI DILUKA where they presented the theme "FRANZ SCHUBERT" meets Indian Classical Music. This program was organized by RADIO FRANCE in famous museum PETIT PALAIS in PARIS.


Pandit Ramdas Palsule:
Ramdas Palsule is an esteemed and popular name amongst Indian Classical Music enthusiasts and has carved a niche for himself since a very young age.


He was introduced to Tabla by Pt. G.L. Samant in his school days. After achieving his Bachelor's Degree in Mechanical Engineering, he chose his passion over an assured, successful career in engineering at the age of twenty-three. He became the disciple of Tabla Maestro Taalyogi Pandit Suresh Talwalkar. With his natural ingenuity, relentless toil and insatiable thirst for knowledge, he made quick strides as an acclaimed soloist and a versatile accompanist.


As a solo artist, Ramdas developed his own style of presenting traditional compositions with a new perspective and fresh thought-process. He mastered the craft of "Jod-Taal" and "Jaati-Bhed" to acquire unparalleled expertise in that area. He earned the praise of connoisseurs and patriarchs alike with his refreshingly vivid style or presentation with his trademark subtle contemporary touch and is aptly known as a "Riyaazi" (hard-working) artist.


Accompaniment:


Apart from being a proficient Solo Artist, Ramdas also proved his dexterity as a versatile accompanist with Vocalists, Instrumentalists and Dancers from both, Hindustani and Carnatic styles of Classical Music. He accompanied doyens like Pt. Jasraj, Vidushi Prabha Atre, Ustad Amjad Ali Khan, Vidwan L. Subramanyam, Vidwan M. Balamuralikrishna, Pt. Shivkumar Sharma, Pt. Birju Maharaj and many more trusted him as an able accompanist for their performances the world over. One of the greatest honor Ramdas received was his solo performance at the Barsi of Ustad Alla Rakha Khansaheb in February 2018.


He also has performed in countries like U.S.A., Canada, U.K., Germany, Switzerland, Austria, Australia, many countries in Africa, Singapore, Malaysia, Indonesia, and the Gulf.